Katie Francis set national records in 2014 and 2015 for selling the most Girl Scout cookies in one season and also holds the career record for the most cookies sold in her career as a Girl Scout. She is a young entrepreneur who understands the importance of setting goals.
Each year she strives to challenge herself and look ahead to what she can do better. Achieving her goals requires lots of hard work and Katie learned at a very young age that applying determination, time and commitment to her cookie sale business helps her accomplish her dreams.
A driving force behind why Katie loves to sell cookies is that she looks forward to meeting people while she is selling. She always has a smile on her face and often sings and dances while selling, creating new cookie songs to popular tunes. A positive attitude and enthusiasm are an important aspect to her sales. One of the posters that she uses has the following quote on it: "there is more to cookies than what is in the box" and it is evident that the cookie sale is much more than a fundraiser to Katie.
The initial incentive that inspired Katie in 2011 was a college scholarship for her 529 college savings account but her growth over the years has proven that prizes are not as valuable as experience.
As a result of the cookie sale and the knowledge that she has gained, Katie has discovered that she loves giving motivational speeches and presentations and enjoys inspiring people to chase their own dreams.
Another reason Katie loves the cookie sale so much is because it enables her to help make the world a better place and to make a difference in her community and beyond.  She and her Girl Scout troop volunteer and donate to a variety of local organizations and also reach out worldwide.
Katie is an excellent student and maintains straight A's at her school in Oklahoma City. She loves to perform and studies piano, flute and voice as well as five styles of dance. She performs in musicals at school and in community theatre and also participates in several honor bands and choirs.  The performing arts have given Katie the confidence and discipline that have carried over to all aspects of her life.
She strives to be a leader and lives by the motto, "dream, believe, achieve" in all things that she sets out to do.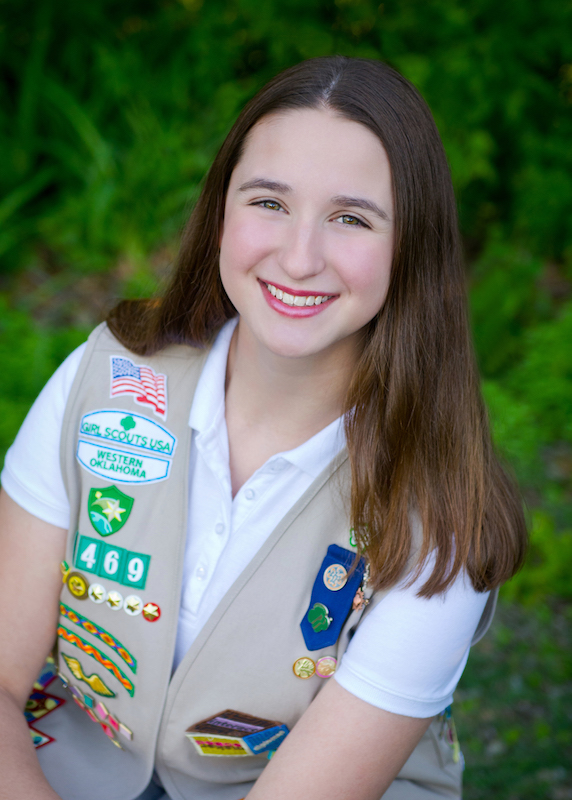 Katie's Girl Scout cookie sales totals:
2011 – 2,004 boxes
2012 – 7,482 boxes
2013 – 12,428 boxes
2014 – 21,477 boxes
2015 -22,200 boxes
2016 – 20,016 boxes
2017 – 15,499 boxes
Grand total – 101,106 boxes